Treos and Tribulations
By Ernest Lilley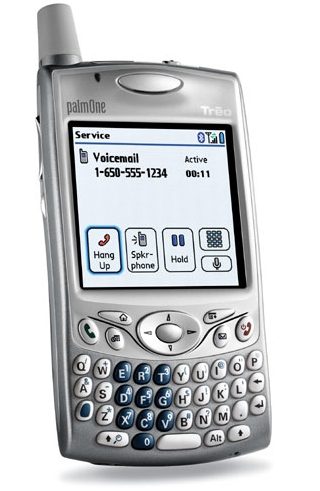 I've been looking forward to playing with some of the gadgets I saw at CES, before going off to CTIA this month and starting the gizmo lust cycle all over again. Fortunately both the Treo 650 and the MyFi satellite radio arrived a few weeks ago for me to try out. The Treo has everything it needs to handle all your portable media needs, but it's not crowding single use devices out of the market. Not yet anyway.
I've got some laptops and tablets in the pipeline and hope to be looking at them in the next column, but right now, let's take a look at whether the new Treo is the coolest phone you can own, whether you want to put a Palm on your wrist, what it costs to be connected, and other knotty dilemmas of the digital age.
Treo 650: Best in Class?
Sprint's been a fan of the Treo since its inception, and its devotion is really paying off with the new Treo 650, which is getting rave reviews from almost every quarter. Along with the keyboard and 640 x 480 pixel digital camera, now it's got Bluetooth wireless connectivity. All is not perfect with the 650 though: There are reports of problems with the Bluetooth hookup in cars, as well as with Bluetooth headsets.
After a certain amount of waiting I've finally gotten hold of a Treo 650 (suggested retail price: $599), and my initial impression was very favorable. The color display is terrific. The touch screen is easier to use than a phone keypad. The full (if little) keyboard has a great feel and lights up so you can see what you're doing in the dark. It's got speakerphone, Bluetooth, an client and all our favorite features. And it comes with a manual the size of a small novel.
As usual, the Treo 650 would rather you installed the software before you plug the phone into its USB 2.0 link to your computer. Also as usual, I got ahead of myself and had to disconnect it before installing the software. That done and the CD in my drive, I ran the autoplay install and waited while it reached out to check for updates on the Internet.